VISITOR MANAGEMENT SYSTEM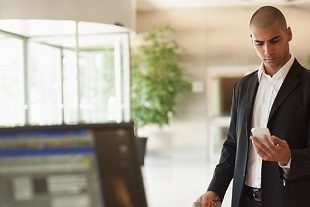 An efficient Visitor Management System–already included in the GuardMetrics officer management system–can add a layer of security for many of your clients, and so can help your security guard service grow.  Most security guard companies have at least one client who needs to control the flow of visitors through a property management client guard gate, or a building lobby, especially if they don't control the whole building.
In today's world, individuals, companies and property managers have become much more security conscious. The receptionist-as-gatekeeper is no longer enough, especially in cases where a company needs to monitor and limit access to certain parts of their facilities and properties.
Call GuardMetrics for a 

demonstration

of the visitor management system for security guard services.
Whether its for a small community, or for an enterprise-wide corporate deployment, let GuardMetrics help you manage visitors with award-winning software and support used by fortune 1000 companies around the world. This Visitor Management Software allows you to:
Monitor and protect a single building or multiple buildings

Create multiple levels of access to keep everyone where they belong.

Integrate with most access control systems to ensure that every person is who they

Generate reports for local and federal compliance.

Compare images of visitors against global watch lists in REAL-TIME.

Register visitors with self-serve kiosks

Use driver's license scans or staff to check in visitors

Pre-register appointments and configure notifications so employees are automatically notified when visitors arrive say and are allowed access only where authorized.

Easily log and track all vendors and deliveries and persons visited

Eliminate confusion through a single, streamlined Visitor Management System
For a large enterprise, this visitor management system can also:
Perform additional threat and risk analysis

Manage any number of locations

Integrate with other applications

ITAR & GMP compliance, along with many others
For a facet of the visitor management system specific to Facility Access Management, aka; Physical Access Control, please click here, or call us for more detail.
Contact us at GuardMetrics to learn more about this visitor management system.