VIDEO CAMERA MONITORING SERVICES
Video camera monitoring services are becoming more and more necessary in today's world.  Thankfully the technology is becoming more and more available and advanced to meet the need.  GuardMetrics specializes in security operations management solutions, and understands the importance of a unified security system.  Through the GuardMetrics security industry network, we have partnered with a video camera monitoring company with decades of experience.
This video monitoring service can integrate with over 300 camera software and hardware systems, allowing you to use as much of an existing camera set-up as possible.  This ability, combined with a few other crime preventative measures the team may recommend, allows for a comprehensive, yet affordable, video monitoring service to keep you and your residential and business properties and wards safe and secure.
Let GuardMetrics introduce you to a proven video camera monitoring service that can keep you safer while saving you money!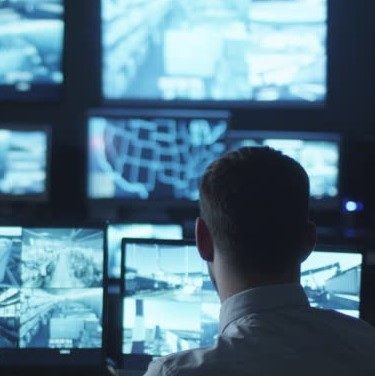 And if you are a security guard company, or any kind of security service provider, GuardMetrics will make the introductions so that you can offer video camera monitoring services through your own company, and even collect a referral fee for introducing us!
In a world where security is becoming more and more necessary, video monitoring services add an additional layer of security that can make the difference in many security and safety related incidents.  As a security service company, offering video monitoring services to your clients is a win in every way.
Call us, or click here, to explore how video camera monitoring services can serve you!
Video monitoring services include:
24/7 Video Surveillance Monitoring
Customized Virtual Patrol Camera Monitoring
Alarm Notification
Integration with Most Video Camera Software and Hardware
Full Time LIVE Video Monitoring Option
Personalized Web Monitoring Access
Competitive Pricing
Responsive Customer Service
Call GuardMetrics now to discuss adding video camera monitoring services to your security business offerings!